A FB friend made a comment about entrenched attitudes in the south. Is the old confederacy really still a problem? Here are some maps.
First, let's start with maps defining racial issues.
This map (from the US Census) shows us the frequency of inter-racial couples.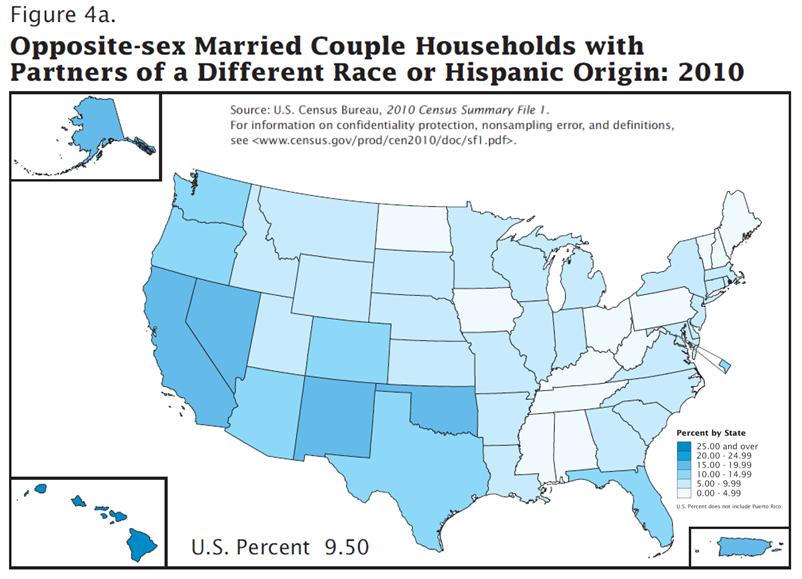 \
A map of Evangelical Christians.
And a map of the 11 different Americas, defined by our distinct places of origin and culture.
Updated: And here's a map showing positive correlation between conservative Evangelical Christians and the rate of divorce. That means the more conservative Evangelicals there are, the higher the divorce rate for everyone.
So much for family values.